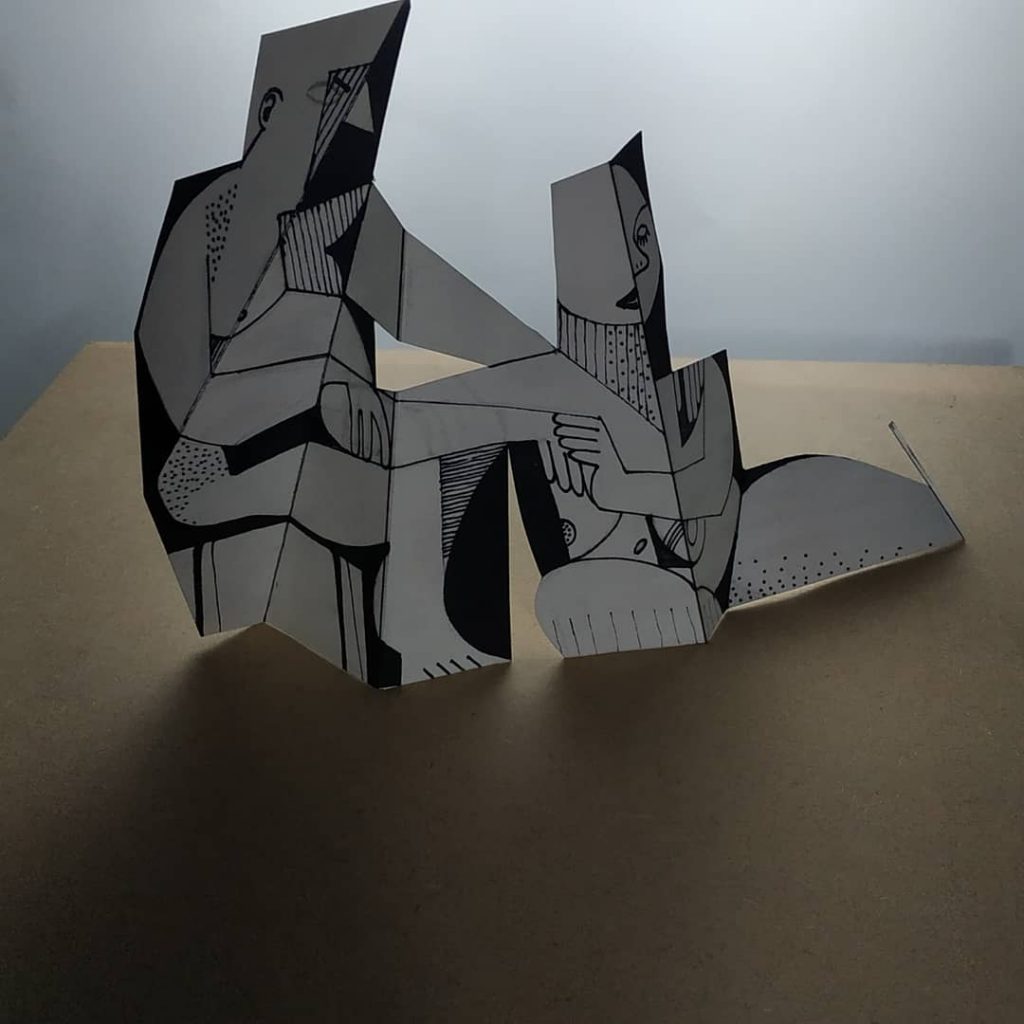 Sorry if these are getting repetitive or boring, but I'm have great fun experimenting in the studio! Thanks again to @richard_ruth_art for the pose and for kick-starting my creative mojo again.
This is another maquette in polypropylene, this time playing with the transparency if the material as well introducing subtle textures to create subject/ground/shadows. I was trying to get back to the simplicity of Picasso's experiments, where he used just two or three folds to create volume in space.
I've also included a 'coloured' see through version (so that's what an invisible barrier looks like) which, to my eye, is a bit stronger, but I'd be grateful if you'd tell me your preference in the comments.
My hope is that these will feed back into my paintings, as I really feel like this is a 3d representation of what I've been trying to achieve in some of my geometric paintings in which I'm trying to paint non-perspectival 'slices' through the space/time continuum and then 'project' both the subject and background on to those planes (trippy maaan…🤯). I've also included a pic of the paper mockup in case it's of interest.
Music by my daughter's band, @zelyg_band. Check out their new EP! #rockdad