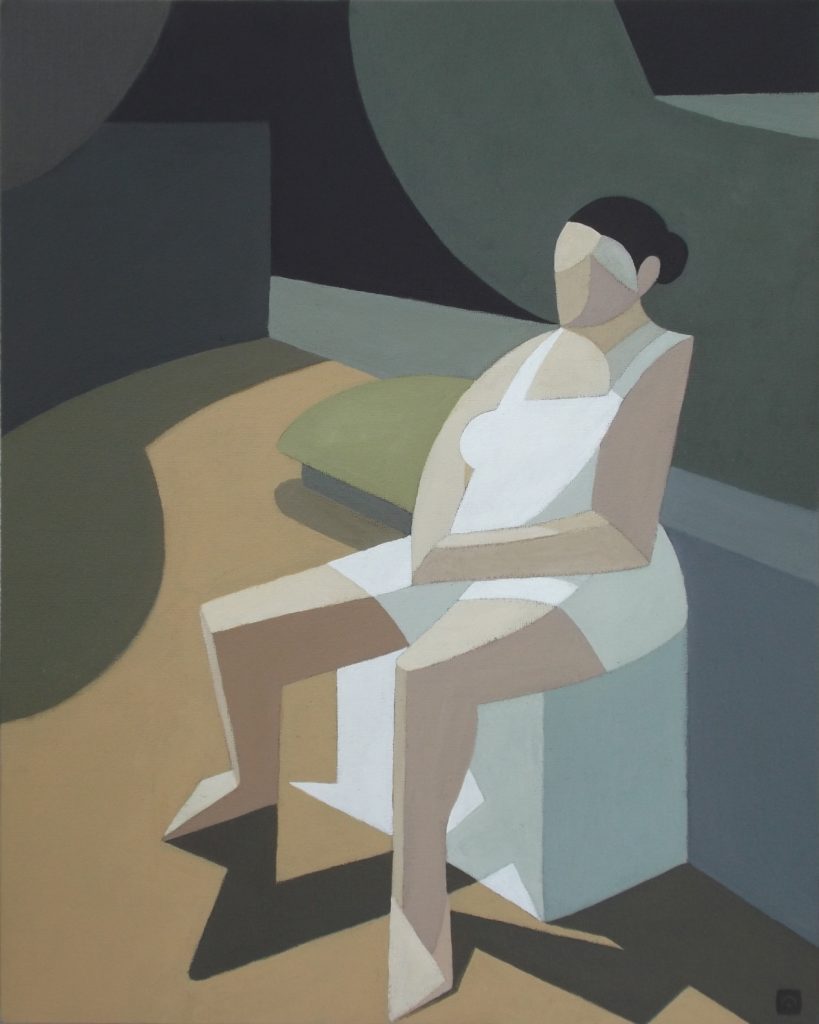 This painting was inspired by a life drawing class in the sculpture garden of the Ucheldre Centre, Holyhead, on a beautifully sunny July day this year. It's painted on canvas board and is supplied unframed.
Its conception is based on a number of books about colour theory I'm reading which have led me to become obsessed with the 'interaction of colours'. Furthermore, in recent work, I've also been focussing on accentuating the abstract planes 'of', as well as the interlocking shapes 'between', things, rather than just on the things themselves, so this painting is an attempt to further investigate those two, fundamental, topics of colour and shape.
By painting flat areas of colour that, of themselves, are simply abstract jigsaw pieces, but which together, can be interpreted as recognisable objects, the purpose of this painting is to encourage the viewer to go beyond passively viewing what, at first glance, is a calm and serene subject, in order to actively confront the contradictions between the flatness of the picture surface and the coloured shapes, compared with the three dimensionality of the image being portrayed.
In Douglas Cooper's (1970 p.33) book, "The Cubist Epoch", we read that Picasso said of his own pre-Cubist painting entitled 'Dance of the Veils (Nude with Drapes)', 1907, that it should be possible to "'cut up' his canvas and having reassembled it 'according to the colour indications… find oneself confronted with a sculpture.'"
'The Sculpture Garden', is a first, crude, attempt to pay homage to that ambition.