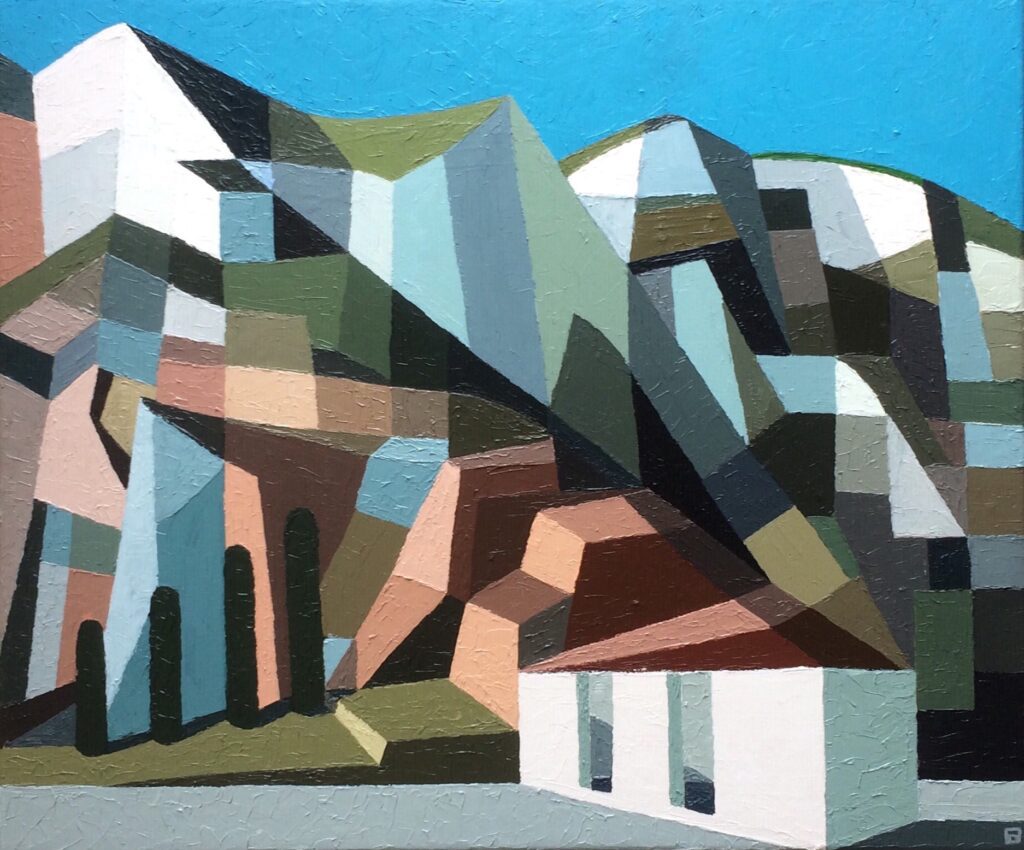 This is my latest painting which is of Holyhead Breakwater Country Park. It's based on a plein air study from a year or two ago (see below).
It continues my attempts to strike a balance between figuration and abstraction using flat blocks of colour to represent the planes of the forms/scene.
This is my third attempt at reworking this picture. In its earlier versions/states, the colour planes were very smoothly painted but, inspired by my recent palette knife paintings of Parys Mountain, I chose to rework it with thick impasto acrylic so as to 'animate' the surface.