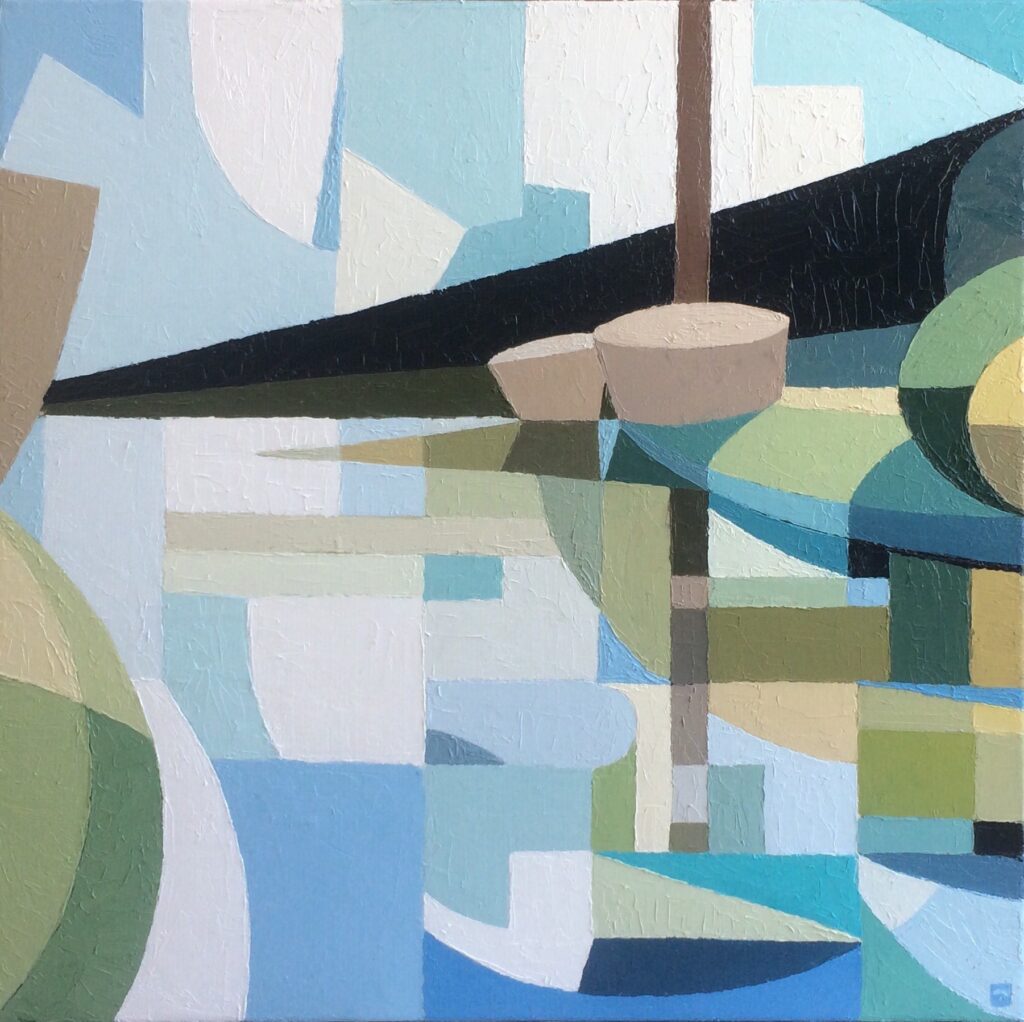 This is a painting of the lake and chimney at Holyhead Breakwater Country Park. It's based on an early morning plein air study from a couple of years ago (which can be seen below for comparison) and is painted in thick impasto with a palette knife.
Once again, I'm using flat planes/blocks of colour as a deliberate counterpoint to my attempt to depict the space and light in the scene.
I was once described by a colleague as 'someone who likes to draw boxes around things'. In my defence, I was studying a Systems Engineering module with the Open University at the time, a discipline which requires one to define and 'map' the contents and edges of, as well as the relationships between, sub-systems and elements that, together, make up a complex whole.
The reason for dredging that anecdote up is that, recently, I've been thinking about that comment, and feel that it goes some way to explaining my use of 'fragmented' flat planes of colour that I seem to be pursuing more and more in my paintings in that I'm trying to draw boxes around the visual sub-systems and colour elements that make up a scene.
Having shied away from oils in favour of acrylics for years, I am finding these current experiments using a palette knife and impasto to be hugely enjoyable and I feel like this new way of working is really helping me to balance my desire to 'draw boxes around things' with a willingness to be less precious about maintaining crisp edges.